"The Wichita Open gets bigger and better every year", said Roy Turner, Tournament Director.  Turner added, "Welcome and thank you to Fee Insurance and Keystone Solid Surfaces for joining our exclusive Ambassador group.  The commitment of our Ambassadors makes the he Wichita Open unique on the PGA TOUR.  The Ambassadors represent a community that supports an event that raises significant local charity dollars with an economic impact of $7.5M".
"Fee Insurance Group is thrilled to be a part of such a great Wichita community event.   We are invested in Wichita and appreciate the opportunity to give back and invest in one of Wichita's premier events.   The Wichita Open supports local charities, has a large economic impact on Wichita and provides a great networking opportunity.  We are honored to be an Ambassador for the Wichita Open and to be a part of such an outstanding group of people," said Allen Fee, CEO of Fee Insurance Group.
Fee Insurance Group was founded in 1883 on the premise that families and businesses deserve a trusted partner to advise them on the risks they face. Together with individuals, organizations and communities, we look ahead to help protect the people, places and things they love.  We pride ourselves in intimately knowing our client's industry.  Our intention is to offer creative insurance and risk management solutions that bring value to their organization.
Keystone Solid Surfaces is the premier residential and commercial fabricator and installer of Quartz, Granite, and Solid Surfaces in Kansas. Keystone's state of the art fabrication facility, showroom, and great employees are why they have experienced tremendous growth in our industry. They serve the best customers and enjoy the team-oriented approach that allows them the ability to achieve countertops that are to focal point of many homes and businesses. They are proud of their city and look forward to continued growth and being able to make Wichita better for teams and future generations.
Cyle Barnwell, Keystone Solid Surfaces CFO said, "It's truly an honor to be able to join the list of Ambassadors for the Wichita Open. As a Wichita business, we care deeply about the community and are excited to partner with the Wichita Open to support our city and the many local charities that benefit from this wonderful golf tournament.
The Wichita Open Ambassador program encourages and provides a way for its members to get involved by:
Raising Charitable Donations for Local and National Organizations
Improving the Overall Quality and Success of the Event
Stabilizing the Tournament's Future
The 2022 event will be held at its reigning home for the last 22 years—Crestview Country Club—from June  9 to June  19, with competition rounds from the 16th to the 19th   Since the inception of the Wichita Open Ambassadors,   close to $2M  has been donated to local charities.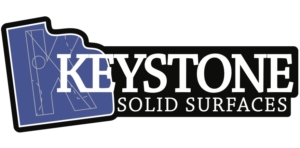 https://www.wichitaopen.com/wp-content/uploads/2023/03/WichitaOpen_BCBSKS_Logo_KF.png
0
0
The Wichita Open
https://www.wichitaopen.com/wp-content/uploads/2023/03/WichitaOpen_BCBSKS_Logo_KF.png
The Wichita Open
2021-09-15 16:44:48
2021-09-15 16:44:48
Fee Insurance and Keystone Solid Surfaces join other community leaders as Wichita Open Ambassadors.