Foley Equipment and SCHEELS join other community leaders as Wichita Open Ambassadors
Foley Equipment, and Scheels are Wichita Open Ambassadors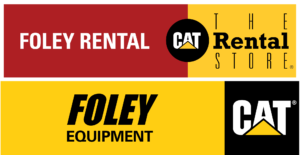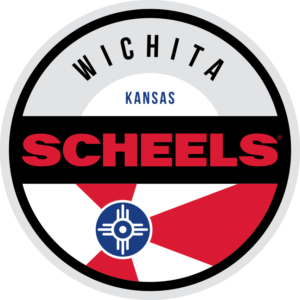 "We see the Blue Cross and Blue Shield of Kansas Wichita Open benefiting KU Wichita Pediatrics as an opportunity for our community to come together and unite for a greater cause. Whether that cause is the power in numbers of our Ambassador program for networking and expanding their footprint in our community, to create a greater economic impact for our community at-large, or for the dollars that are invested and used to support local charities. We see these additions to our Ambassadors as added value to the tournament and our ambassador group. We are steadfast in our commitment to continue to make this ambassador program the premiere network for businesses in and around our community, and these new additions are a prime example of that commitment to excellence.", said Dusty Buell, Tournament Director.
Foley Equipment has been a long-standing supporter of the Wichita Open extending back to the tournament home at Willowbend.   "Foley Equipment is very excited to join the Wichita Open Ambassadors and support the Wichita Open," said Foley Equipment CEO Ann Konecny. "It is a great event and even more important is the funding that goes to so many excellent charities.  We are happy to be a part of it."
Foley Industries – Foley Equipment, Foley Rental, Foley Power Solutions and SITECH Central – is in its ninth decade of empowering progress for Kansas and Western Missouri customers. Foley's 1,200+ employees strive every day to safely deliver excellence in service, parts, rental, and sales across a broad line of Caterpillar and related construction equipment and power generation, SITECH construction technology solutions, and zero- emission commercial trucks. For more information, please visit www.FoleyEq.com
SCHEELS is currently a 30-store operation with stores in 13 states including North Dakota, Iowa, Minnesota, South Dakota, Montana, Wisconsin, Nebraska, Nevada, Illinois, Utah, Kansas, Colorado, and Texas. SCHEELS will open its 31st location in Wichita, Kansas in July of 2023 at Towne East Square. The store will feature 230,000 square feet of retail and attraction space for the whole family to enjoy.  Steve D. Scheel, the great-grandson of SCHEELS founder, is the company's Chairman of the Board, and great-great grandson Steve M. Scheel is CEO. Todd Anderson serves as President and oversees SCHEELS daily operations of nearly 10,000 associates.
Lucas Hachmeister, Wichita Scheels Store Leader, said, "We are passionate about giving back to our communities, whether that be through time or resources, and we love to connect with the communities we serve. Being an Ambassador of the Wichita Open is a great way for us to do exactly that. We are thrilled to be part of this fantastic event and look forward to interacting with and supporting the Wichita community for years to come"
The Wichita Open Ambassador program encourages and provides a way for its members to get involved by:
Raising Charitable Donations for Local and National Organizations
Improving the Overall Quality and Success of the Event
Stabilizing the Tournament's Future
The 2023 event will be held at its reigning home for the last 23years—Crestview Country Club—from June  8  to June  18, with competition rounds from the 15th to the 18th   Since the inception of the Wichita Open Ambassadors,   close to  $3M  has been donated to local charities.
https://www.wichitaopen.com/wp-content/uploads/2023/03/WichitaOpen_BCBSKS_Logo_KF.png
0
0
The Wichita Open
https://www.wichitaopen.com/wp-content/uploads/2023/03/WichitaOpen_BCBSKS_Logo_KF.png
The Wichita Open
2023-01-12 11:29:27
2023-01-12 11:31:08
Foley Equipment and SCHEELS join other community leaders as Wichita Open Ambassadors